Knowledge Unlatched wins the 2014 IFLA/Brill Open Access Award
Knowledge Unlatched has been selected as the 2014 winner of the IFLA/Brill Open Access Award. 
The IFLA/Brill Open Access Award was created in 2013 for initiatives in the area of open access monograph publishing. This year the jury voted unanimously for Knowledge Unlatched, recognising it as the most outstanding and game-changing initiative in the field.
The jury of the IFLA/Brill award said that they are 'deeply impressed with the simplicity and elegance of the original concept, with the daring scope of the project, bringing together libraries, publishers and other organisations from around the world, and with the highly successful outcome of the pilot phase that tested the concept.'
A full announcement is available here.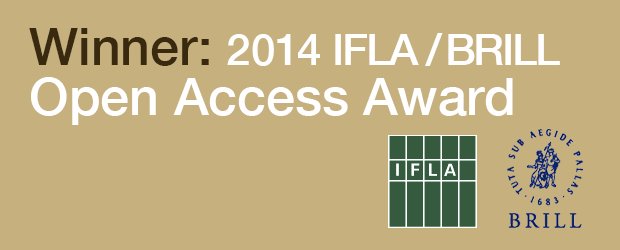 "Lorem modi tempora incidunt ut labore et dolore magnam moditeora incidunt ut labore et dolore magnam."