Final open access book from KU Pilot Collection now available
The 28th and final front-list title from the Knowledge Unlatched Pilot Collection has been made available as a fully downloadable Open Access (OA) PDF.
The book, "Oaths and Swearing in Ancient Greece" by Alan H. Sommerstein and Isabelle C. Torrance, was published by De Gruyter and is also available in hardback. According to AWOL it is the first volume on antiquity to appear online in OA.
De Gruyter provided 2 additional books for the Pilot Collection, along with 12 other publishers from Europe and North America including university presses and commercial academic publishers, enabling Knowledge Unlatched to help make 28 books Open Access as part of its Pilot Collection.
The goal of the KU proof-of-concept Pilot was to create a sustainable route to OA for Humanities and Social Sciences (HSS) books. The Pilot brought together stakeholders from every part of the monograph ecosystem in order to develop workflows, test key assumptions about the ways in which libraries and publishers might work together, and to 'unlatch' a Pilot Collection. Support from a minimum of 200 libraries willing to participate in the KU Pilot was required in order to achieve this goal. This target was exceeded by almost half, with close to 300 libraries from 24 countries joining KU in support of its shared cost approach to OA for specialist scholarly books.
Everyone, anywhere in the world, can now access all of the KU Pilot Collection books for free on the following websites: OAPEN, HathiTrust and the British Library. Titles in the Pilot Collection are discoverable in the Directory of Open Access Books and WorldCat. All of the titles are preserved via the British Library, CLOCKSS, HathiTrust, and Portico.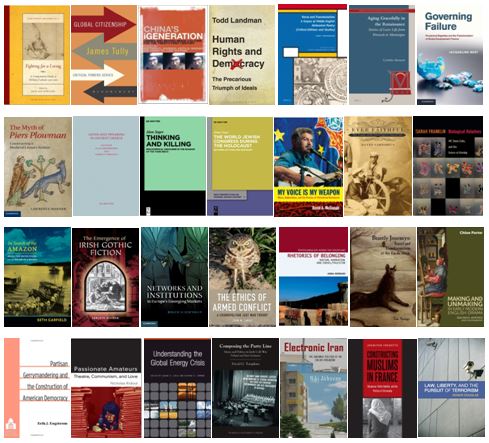 So now that the concept has been proved, what next for KU?
KU is currently writing a full report on the findings from the Pilot to be published in the next couple of months. A preliminary report can be found here and you can sign up to receive an email when the full report is available here.
The next steps include beginning the metrics study by producing usage statistics reports at different levels (read the first report here) and to prepare the next collection for early 2015. In order to scale up, KU is working on developing its infrastructure by looking at potential partners to work with and also looking at funding opportunities.
Resources
Frances Pinter, Executive Director, has recorded a slidecast about KU's vision for the future which you can watch here.
If you would like to pre-register your interest (either as a librarian or publisher, or just an interested person) in the next rounds of Knowledge Unlatched, please sign up here.
You can sign up to receive the general KU newsletter here.
"Lorem modi tempora incidunt ut labore et dolore magnam moditeora incidunt ut labore et dolore magnam."