KU wins Curtin University Award for Best Innovation in Education 2015
Knowledge Unlatched is the proud winner of the Curtin University Award for Best Innovation in Education 2015.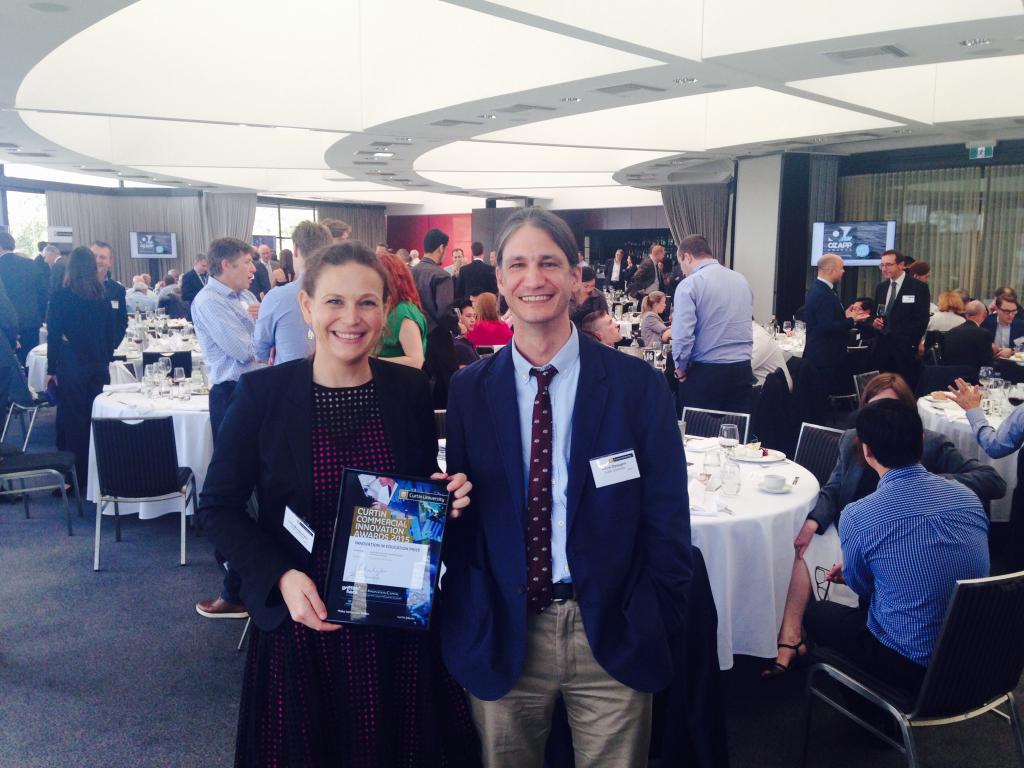 The 2015 Curtin Commercial Innovation Awards were held at the State Reception Centre in Kings Park, Perth, Australia on Friday 18th September 2015. The luncheon was attended by Professor Peter Klinken Chief Scientist; The Right Honourable the Lord Mayor, Lisa-M Scaffidi; Professor Deborah Terry – Vice Chancellor Curtin University; and more than 300 representatives from Perth's innovation, research, investment, education, and business communities.
This year's competition attracted a record 46 applications from across Curtin University with 12 applicants shortlisted to present to a panel of judges looking at novelty, level of development, market potential and competitive advantage.
At the award presentation ceremony KU's Deputy Director, Assoc. Prof. Lucy Montgomery, (pictured above, with CCAT researcher and KU's Technical Advisor Alkim Ozaygen) accepted the prestigious award in recognition of the success of KU's Pilot programme.
A video entitled "Getting knowledge out there.. for everyone, everywhere!" was created in order to enter the competition and to help promote Open Access and KU. The video can be viewed here or below.
"Lorem modi tempora incidunt ut labore et dolore magnam moditeora incidunt ut labore et dolore magnam."