Usage statistics: Over 67,000 downloads in 180 countries and 20,000 page views
KU is excited to be able to present its latest usage statistics for titles in the KU Pilot Collection.
Through the collective effort of libraries and publishers working together, download figures for the 28 books in the KU Pilot Collection have reached over 67,000 downloads as well as almost 20,000 individual page views by the end of June 2016 across multiple platforms (e.g., OAPEN, HathiTrust and The Internet Archive, excluding publishers' own platforms). This is an average of 2,408 downloads per title.
The full report with further usage statistics and an interactive map can be found on the Usage Statistics page in our Research section.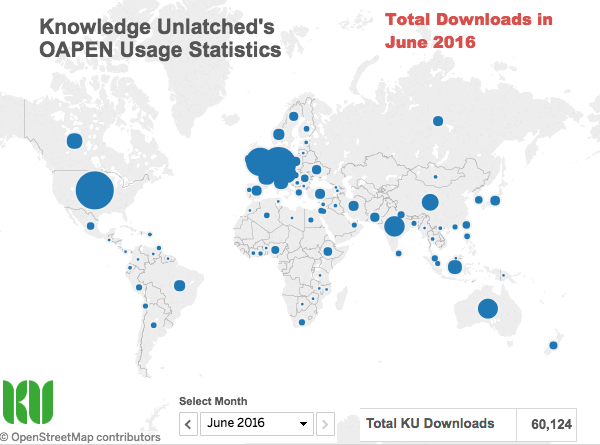 "Lorem modi tempora incidunt ut labore et dolore magnam moditeora incidunt ut labore et dolore magnam."